Start campaigns with PR and your sales will increase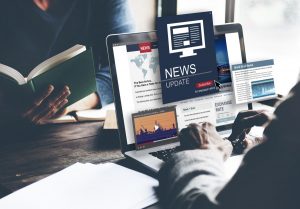 Consumers believe more in the editorial stories than in advertisements. Therefore, your campaigns should be kicked off with PR. And you can take the credibility your product or case gets in editorial coverage all the way through the rest of your campaign. As a result, it is much more likely that your sales will increase.
Classic advertisements are outdated. Even though we still love inventive and catchy advertisements, it's not as effective as before. Earlier, it could convince us of a product's quality and turn us into new customers.
Well-executed PR has some of the qualities that classic advertisements don't have anymore. The output of a PR strategy has at least one thing that ads don't have; credibility.
Therefore, we believe that it is worth the investment to start you campaign with PR – and then follow up with both ads and influencer marketing.
A good story before anything else
A strong campaign must start with a good story – a story that is relevant to the target audience and interesting for the media.
If you have a good story, your campaign will have a completely different voice. Both volume and effect of the campaign can increase tremendously with clever use of a 'digital tail', without spending more money. This is due to credibility.  
European – and Danish – consumers are more likely to believe things in editorial media than in traditional advertisements, whether it is on print or digitally (according to e.g. EBU and Nielsen). If your campaign is kicked off with a high degree of credibility, i.e. through editorial media, it will lead you all the way to sales.
In short, editorial authenticity (and influencer endorsement) will beat the persuasive power of advertising.
Scepticism can become the strength of your campaign
Our scepticism as consumers has entered a new phase. We pay close attention to fake news, product placements and other forms of paid media. Many children are even taught how to spot disinformation and fake news.
Thankfully we still believe most of what comes to us from an editor. One can easily argue that we are generally pretty bad at figuring out what is real, unpaid or true. However, many consumers are sceptical – which we find very positive – and that is worth considering in your campaign planning for effective marketing.
Trust and credibility are crucial factors in effective marketing – and you can use that constructively by kicking off your marketing in the most trustworthy channel(s).
The fight for credibility must be followed up
Consumer still believe most in editorial media. If you want to win consumers' trust – and their money – then start with PR.
Clearly, PR cannot stand alone. No one, not even the best PR consultant, can get a journalist to write 4 or 5 times about the same pair of jeans, a specific perfume or refrigerator. But if each of these products contains at least one good story that can provide editorial publicity, you are on the right track. And if that story is supplemented with influencer endorsement and/or classical ads, your target group will get to know your story 3-5 times or more – and that will lead the consumer closer to purchasing your product.
In other words, when consumers see you story as editorial coverage in the first place, they are more likely to believe the same story when told by influencers and classical advertisement.
Three steps to a successful campaign
We've compiled a guide to help you create successful campaigns.
Identify a good story within your product or campaign. A good story is a story that is relevant and identifiable to a journalist, readers and consumers. Good stories are also characterised by containing a conflict and having newsworthiness. If your story has one or more of these traits, there's a good chance that journalists will pick it up.

Once your story has appeared in your target media, you should use that coverage actively. Use your owned media channels to get more people to know and read the journalist's version of your story (if you like the content). This includes making a budget for ad spending and remember to respect copyright laws.

Establish a 'paid digital tail' on your brand's story. You can use any advertising format and you should consider influencer marketing.
It is our experience that this works. Don't hesitate to contact us, if you would like to discuss how to create successful campaigns.